On May 24, 2023, the Department of Mathematical Modeling and Data Analysis held the master's defense under the educational and scientific program «Methods of mathematical modeling, pattern recognition and computer vision». Our students obtained the qualification «Master of Applied Mathematics».
1. Pavlyuk A. «Digital video stabilization in real time. Elimination of the sequential shutter effect»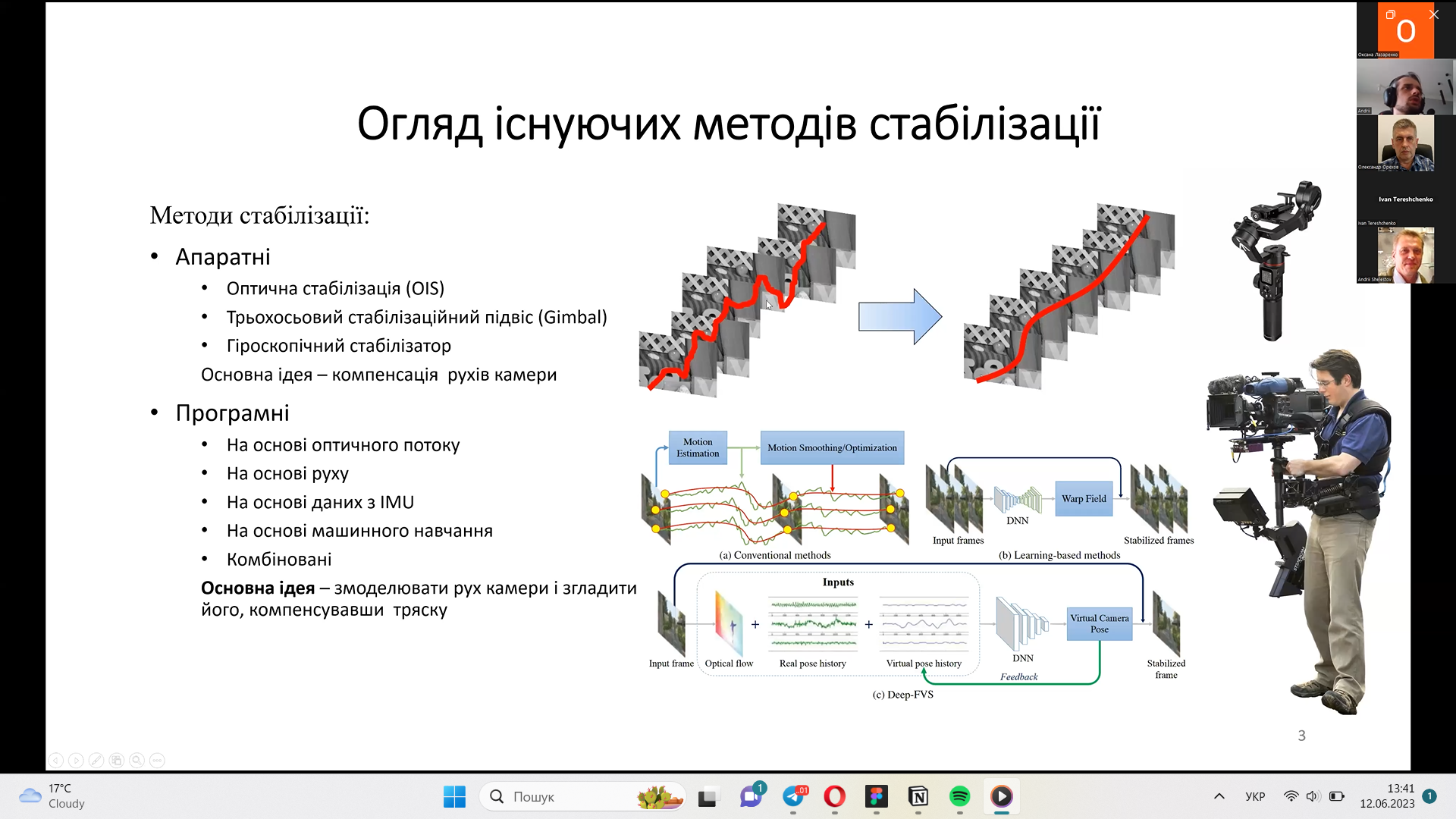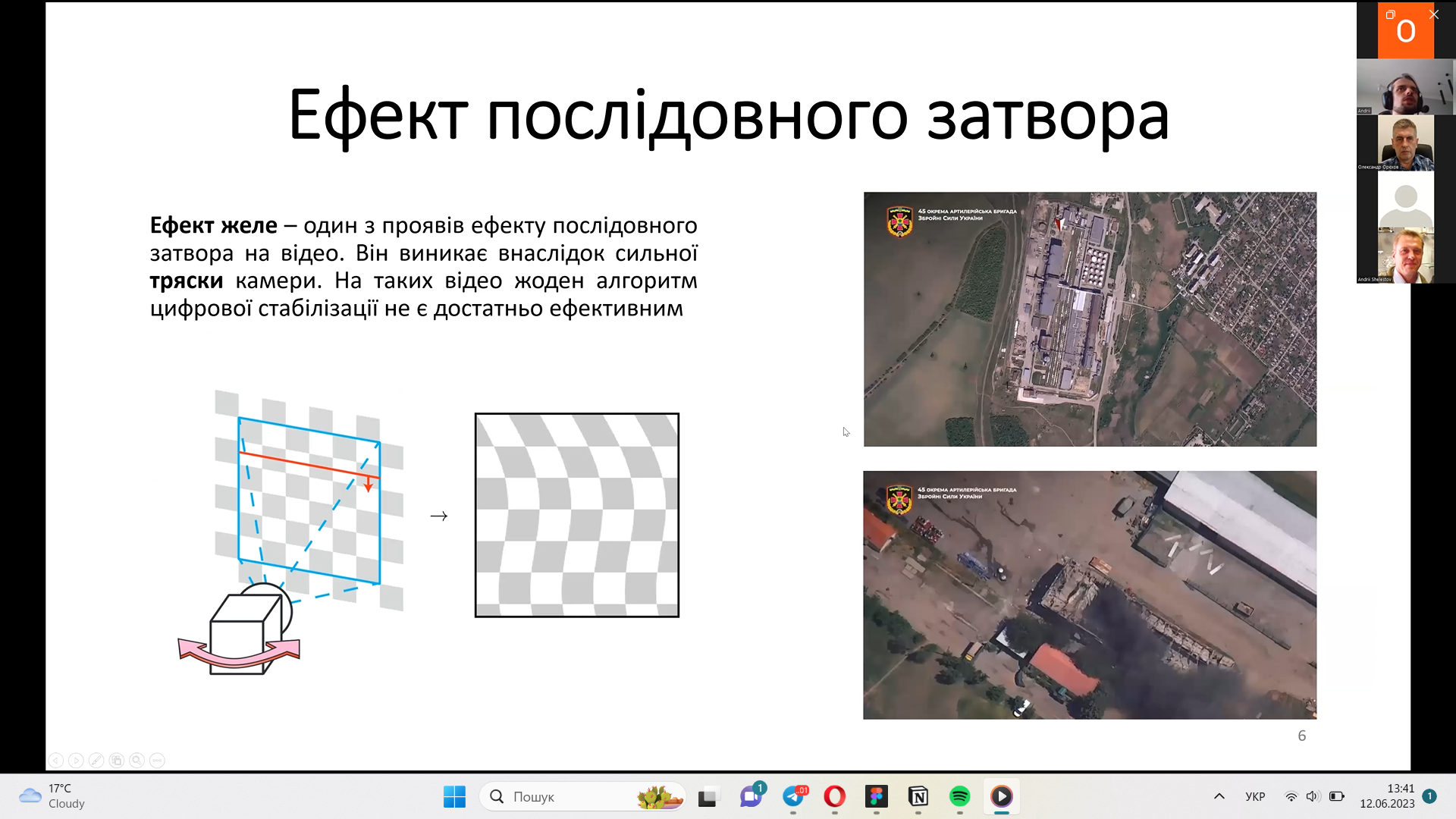 2. Krokhalyov I. «3D reconstruction of a room based on 2D spherical panoramas»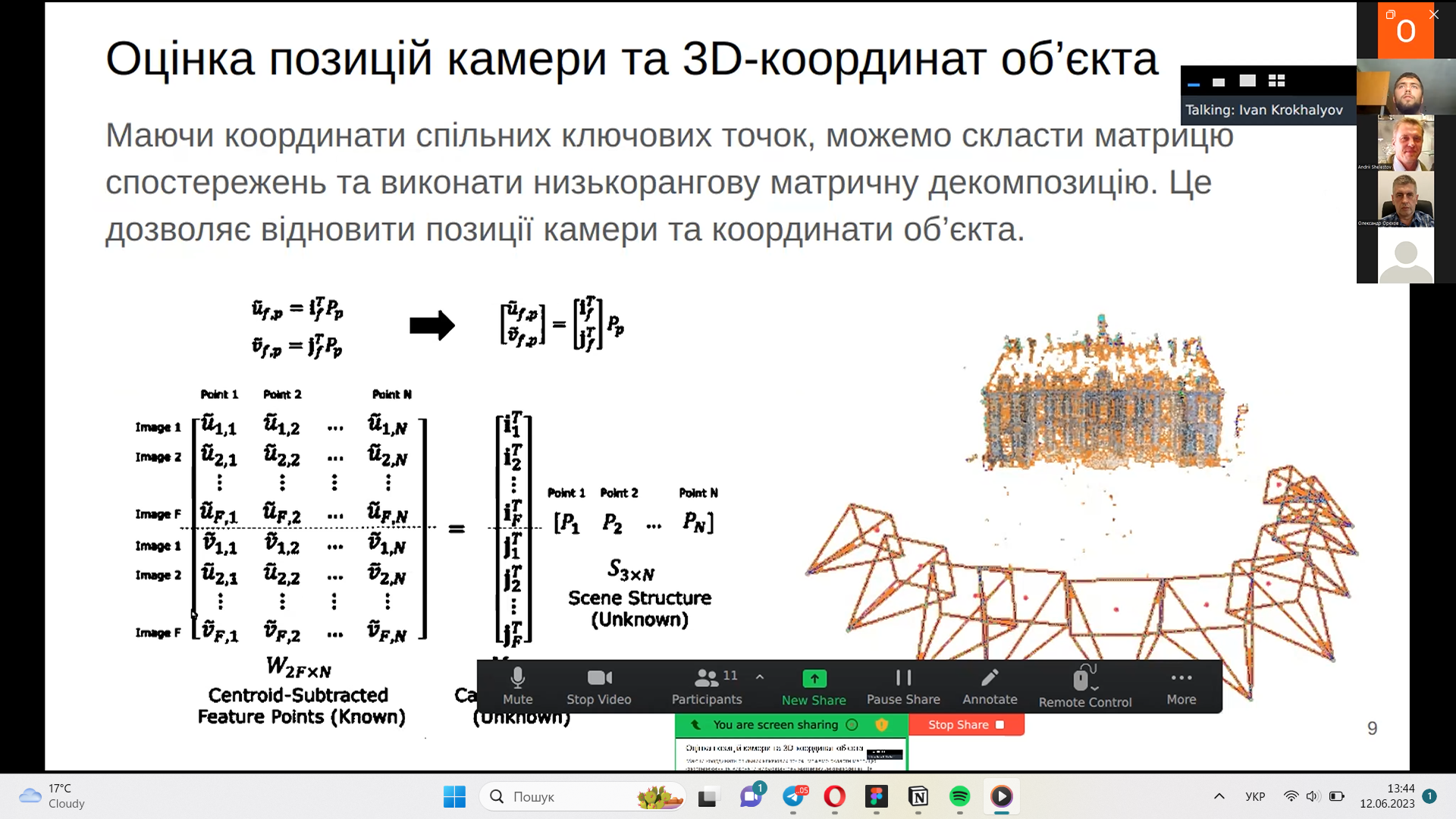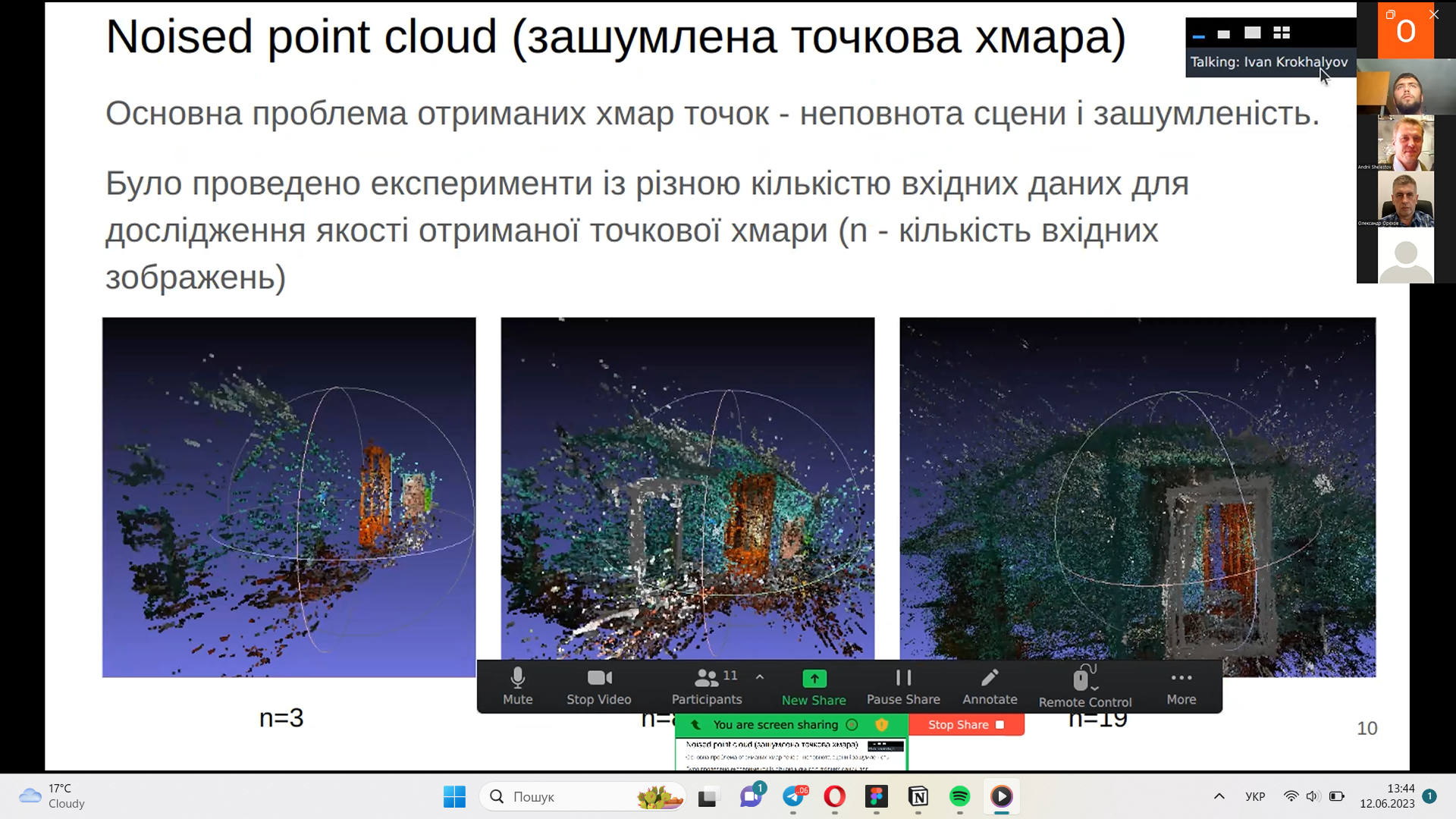 3. Dyakunenko M. «Modification of the phase correlation algorithm for detecting masked objects in images»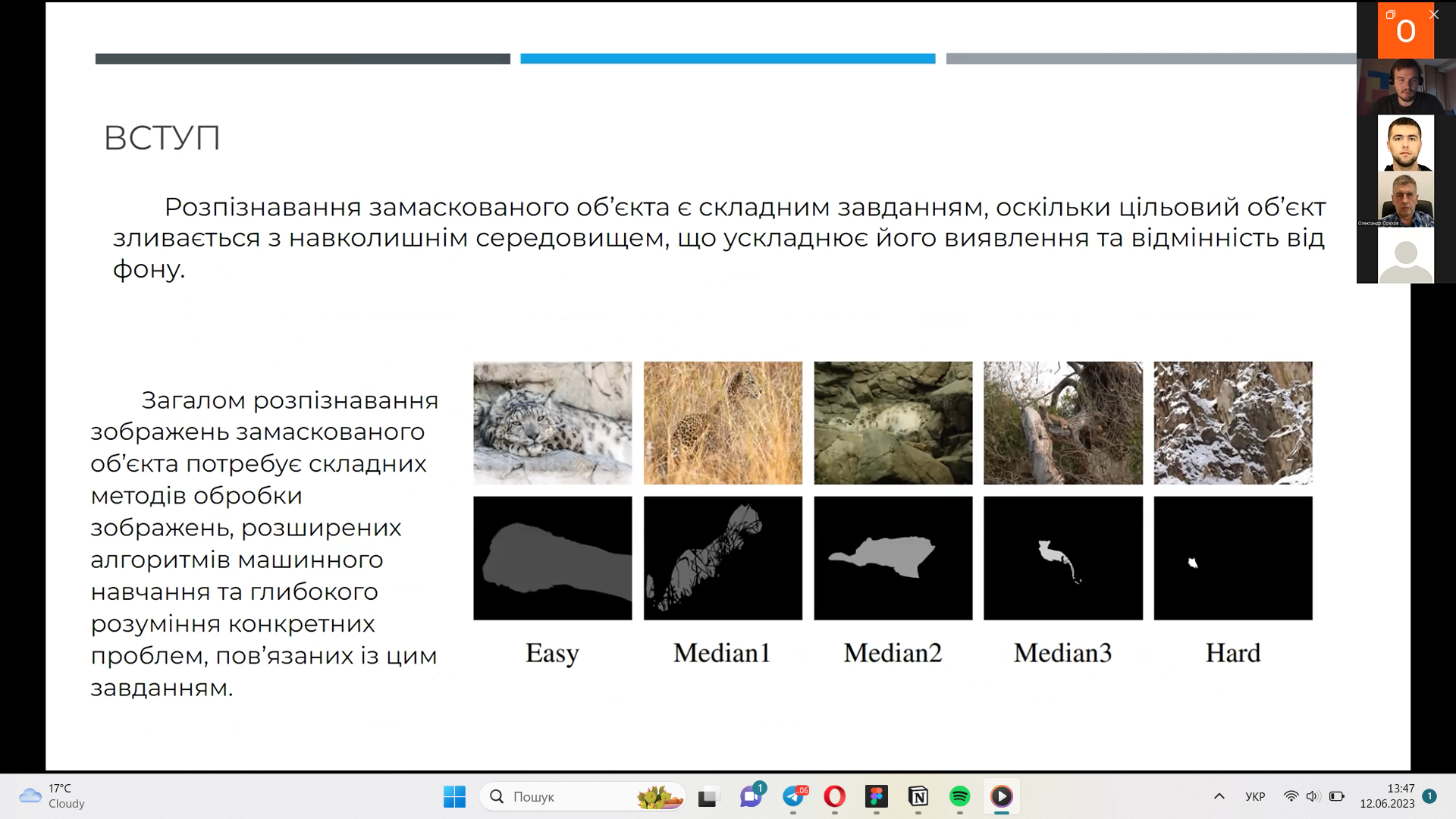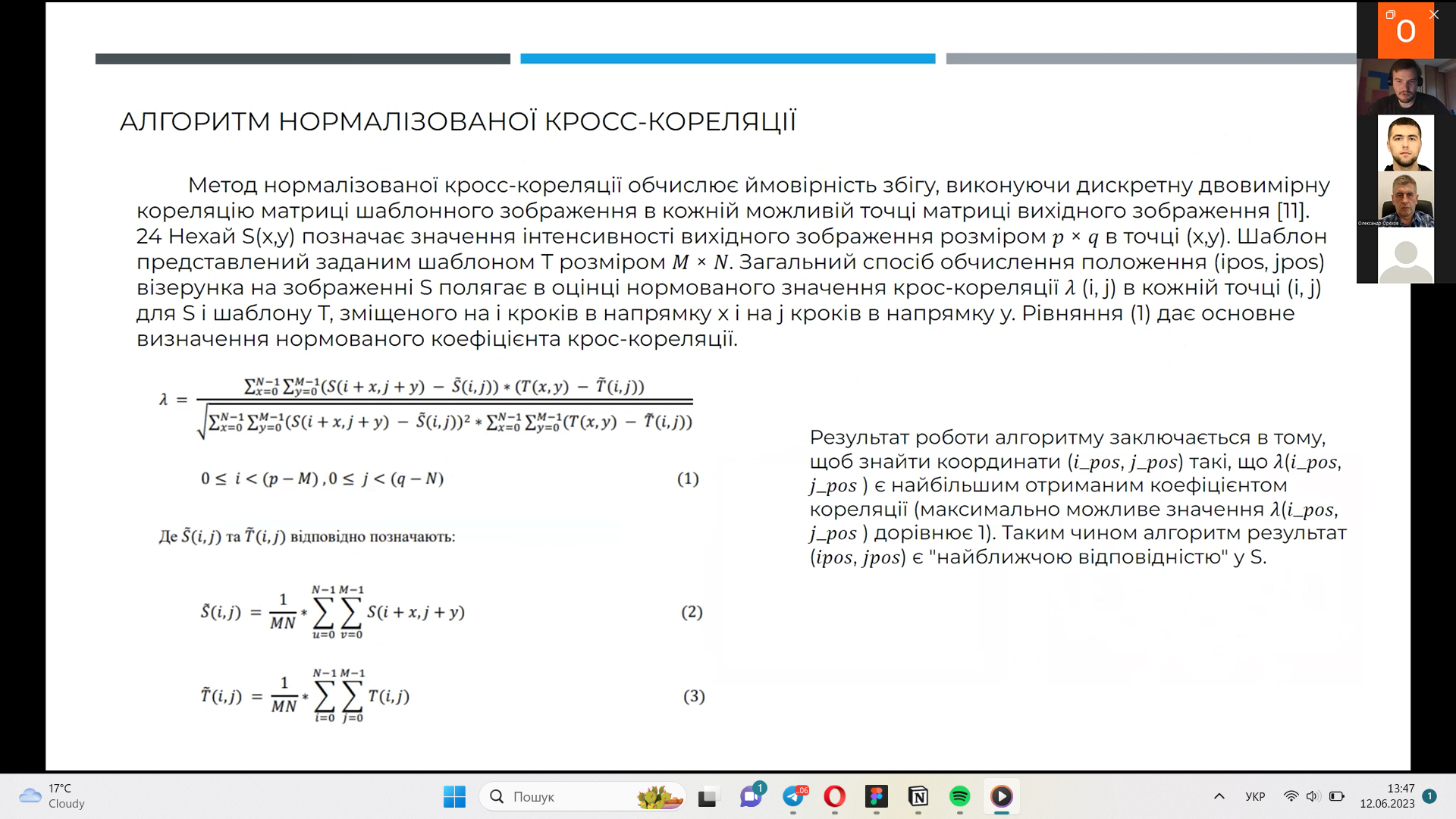 4. Shcherbakova V. «Optimal allocation of resources to influence the system of asset markets with speculative value in conditions of bipolar choice»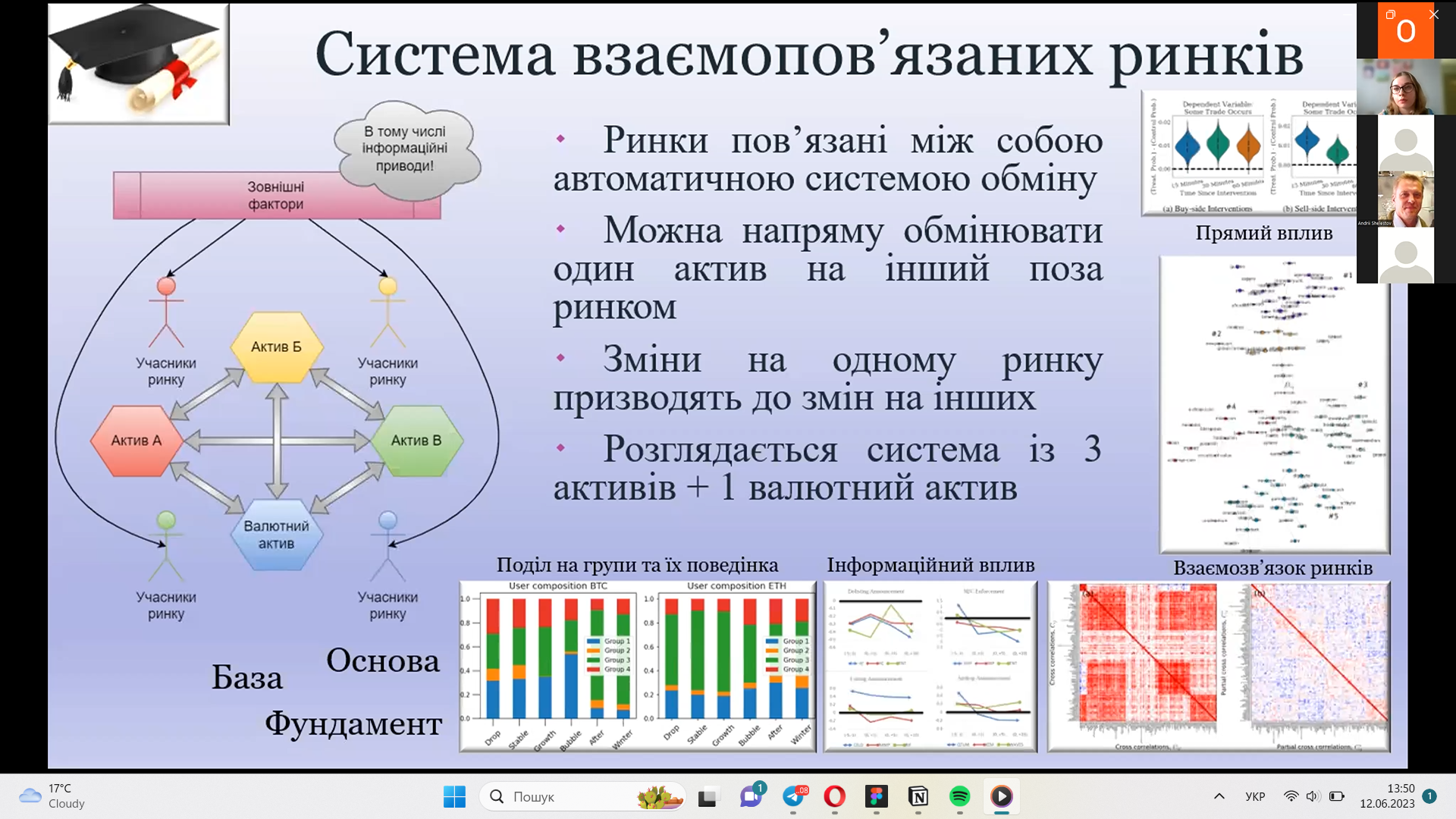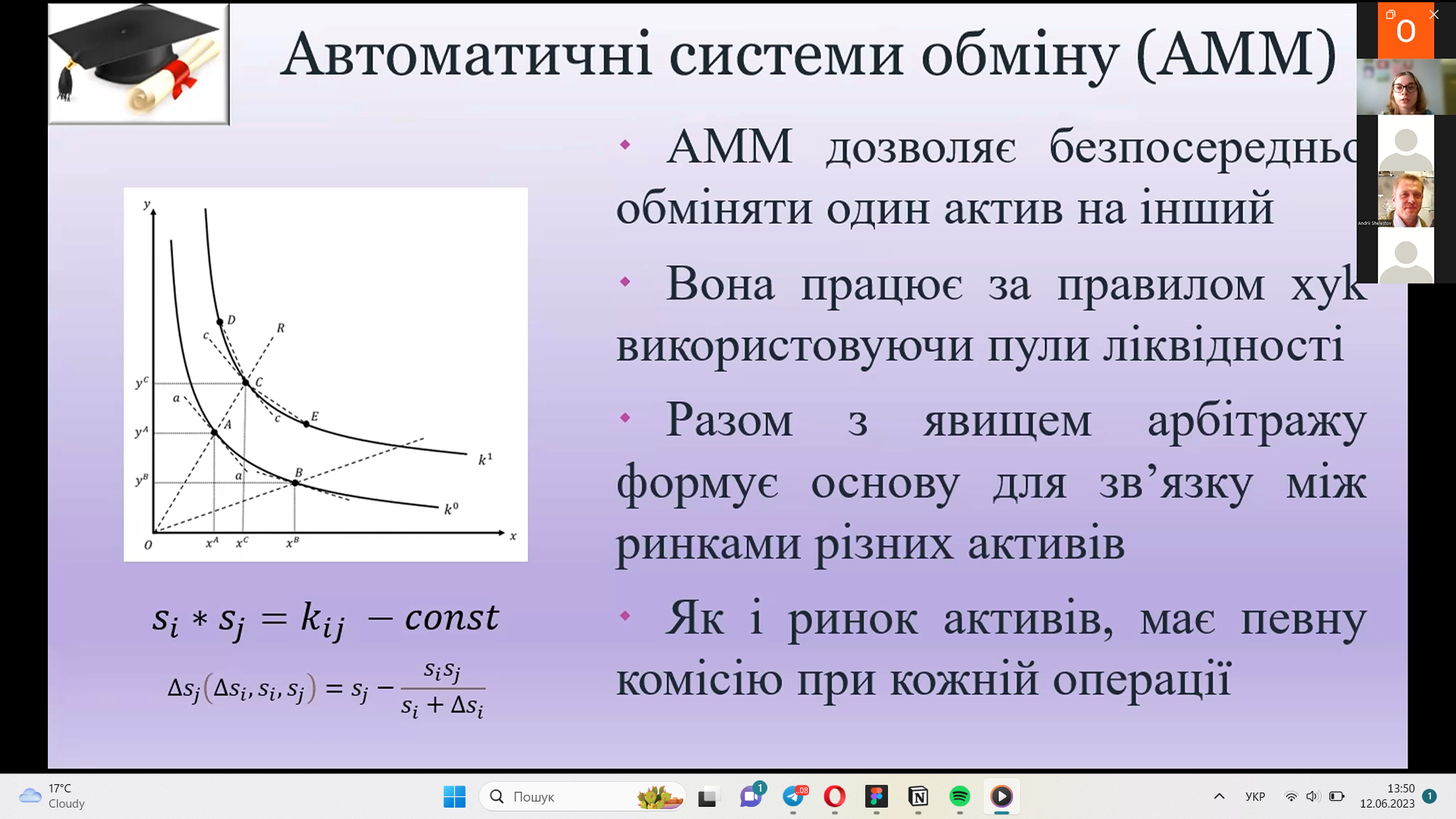 5. Barabash I. «Geospatial analysis of war damage in Ukraine»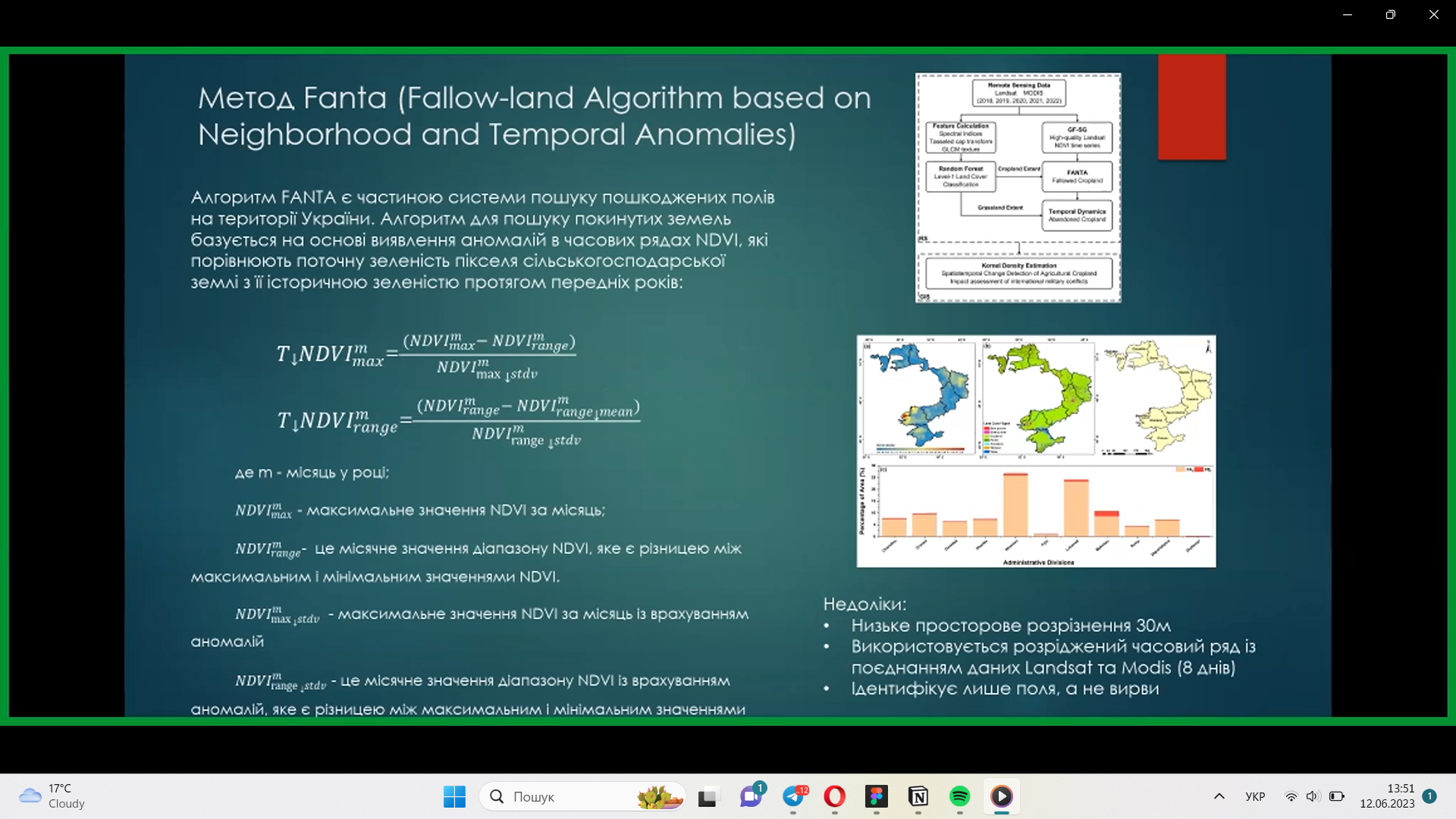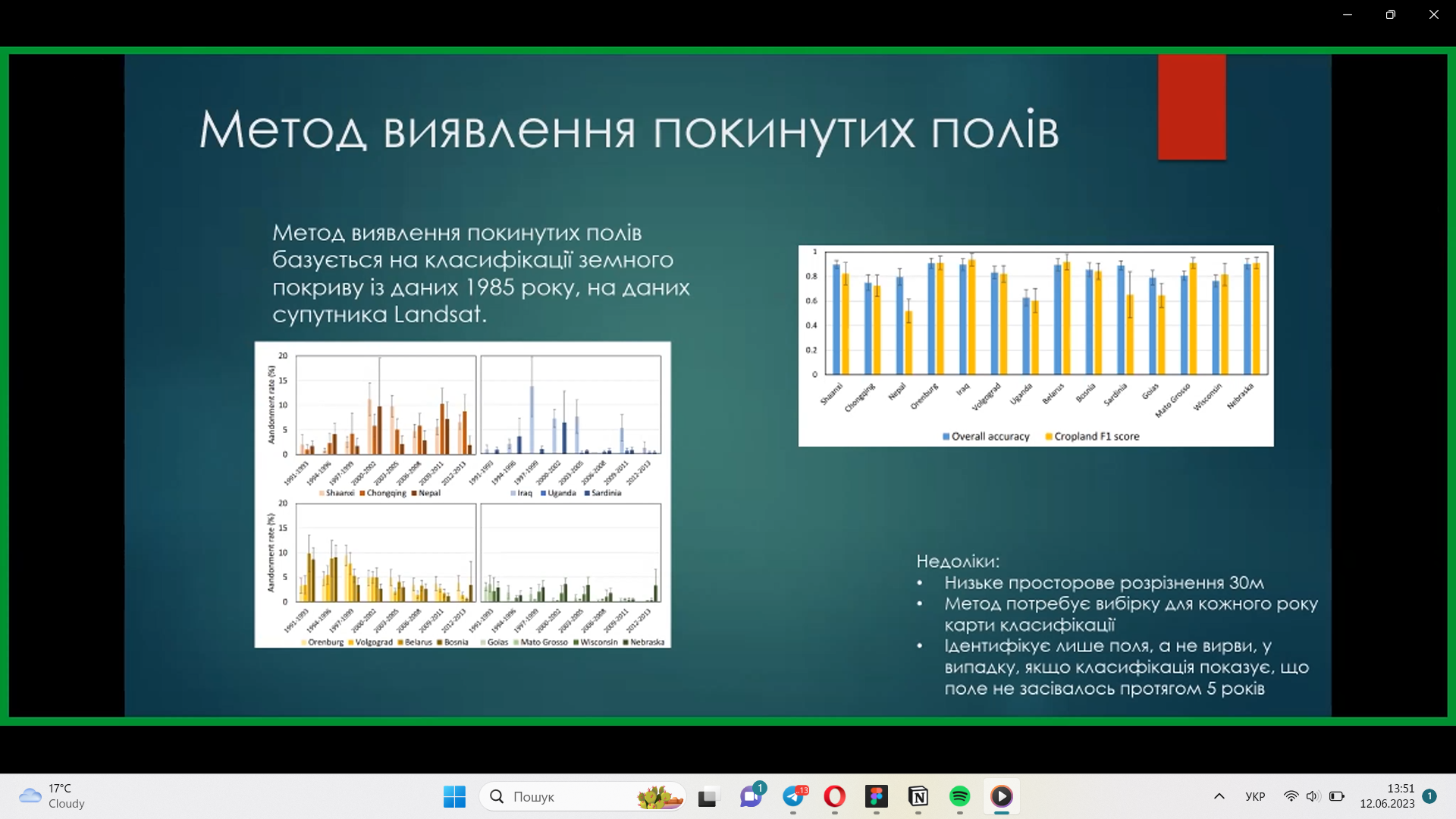 We congratulate the graduates and wish them interesting creative tasks, career success and a peaceful sky!